Create Your Own Template
It's easy to create and customize your own templates to use in Way We Do.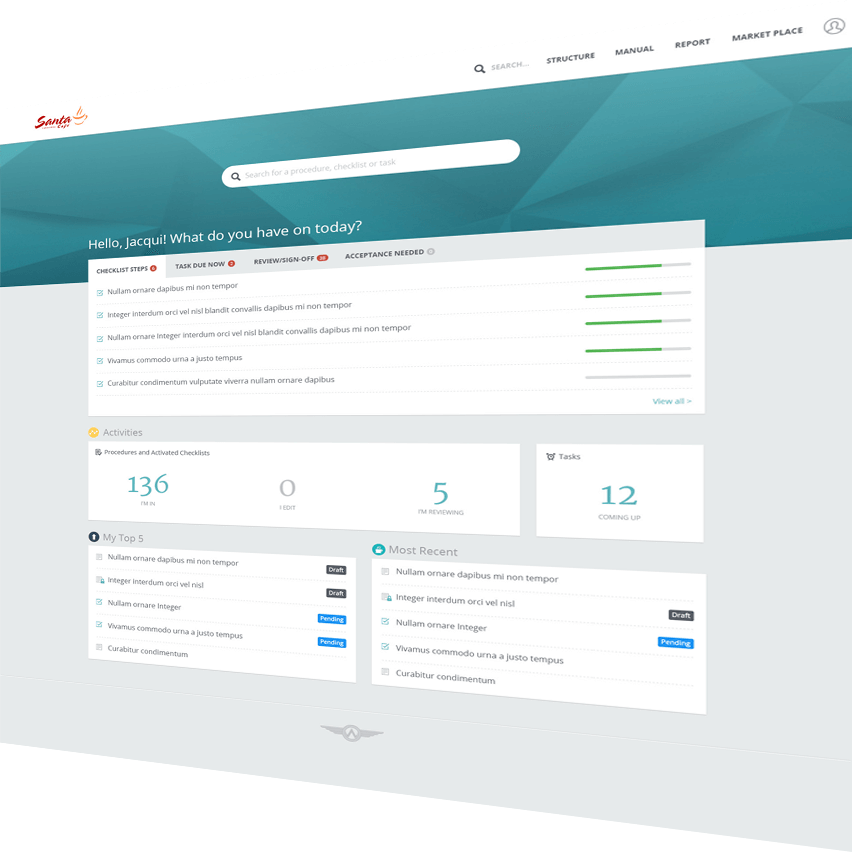 Reasons to Create Your Own Templates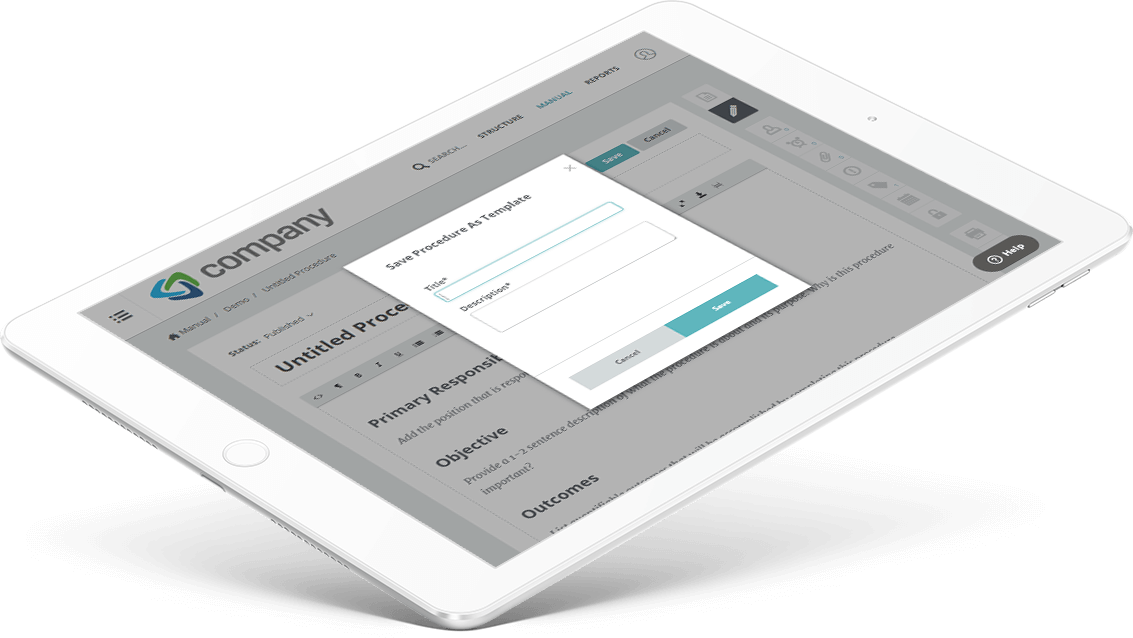 Coaching For Consistency
Way We Do is great for organizations with multiple editors since you can coach your editorial team to follow the same format each time they compose a policy or procedure.
Versatility
Create and customize all the templates you need to reflect your organization's individual requirements and needs.
Save Time
There is no need to start with a blank page each time. Simply create content once, and then use it again and again by saving it as a new template.
Save Any Policy or Procedure As Template
Way We Do allows you to modify or create any procedure, and then save it as a template. Enter a name and description for the new template so that you and your team can easily identify it in the menu later.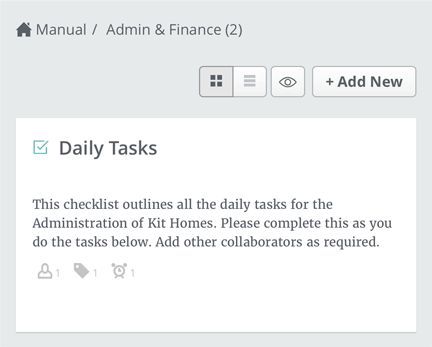 Choose Your Template

Along with the pre-written templates that Way We Do provides, your new custom templates are available to choose when you click "Add New". You can use the same template over and over, or choose a different one each time.

Customization

It is easy to make your manual fit your organization when you use your own established formatting, headings, content, language, and syntax. Once these elements are incorporated into a new template, future editors will have a ready example to build on as they work.
"One of the dirty little secrets of food, beverage and hospitality is people just want consistency, and if you don't have systems and processes, then you can't give your customers a consistent experience."

Amanda Scott, Director, Farm House + Milk Cafes

"Our business has become a lot better since we used it. Any business, from small to large enterprise level corporations would benefit using Way We Do."

Tim Caruana, Project Manager, Web Ninja

"I'm working with Way We Do daily and the more I use it, the more I appreciate the thought and effort you put into it."

Tim Deshler, Director, Deshler's Quality Collision Repairs

"Way We Do has helped us to keep our franchise manual always up to date and available to technicians from a central location."

Mark Stachnik, Franchisor, Drymaster Carpet Cleaning