Authoring Procedures
Way We Do makes it easy to write and edit procedures that your team will want to use every day.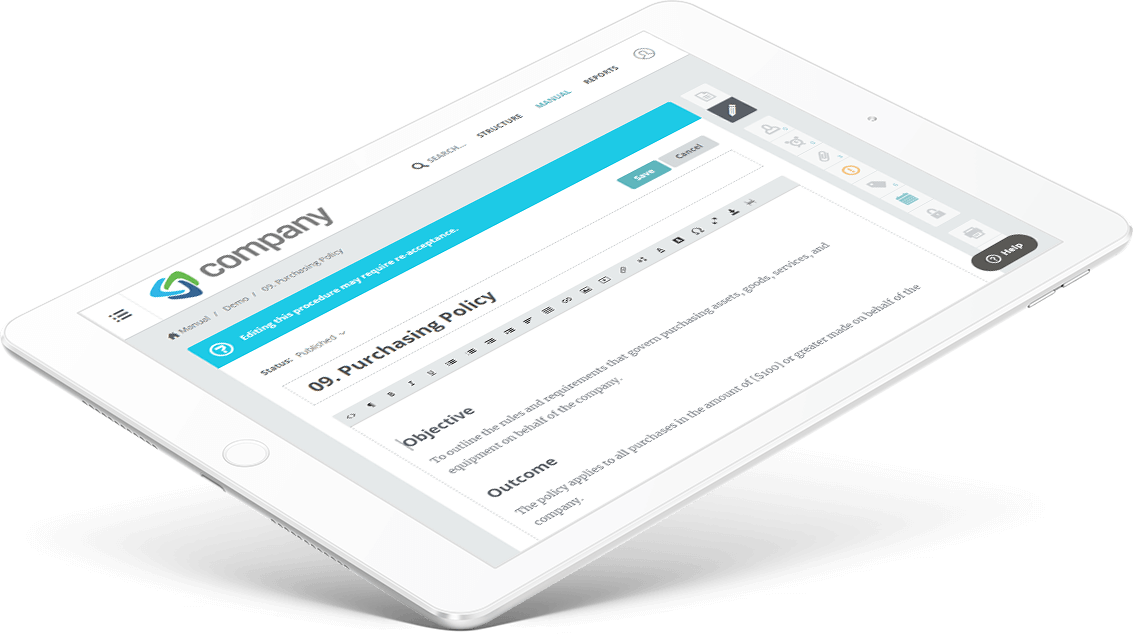 Why You'll Love Writing Procedures in Way We Do
Low Learning Curve, Easy To Use
Way We Do uses many of the same editing tools available in many other content management tools so authoring policies, procedures and checklists is easy and familiar.
Versatility and Functionality
Along with writing and editing, Way We Do gives you the ability to embed media, add criteria, and track the lifecycle of your policies and procedures.
Built-In Shortcuts, Pre-Built Templates
Way We Do includes pre-built templates and a Market Place of written procedures that greatly reduce the amount of time needed to write procedures.
Writing & Editing Made Easy
Procedure Lifecycle
Policies, procedures and checklists often go through a lifecycle. Way We Do allows you to track and record this lifecycle with draft, pending review, published, and retired statuses.
Versioning
There is no need to worry about lost data from accidental deletion, editor misunderstandings, or forgetting to save. Way We Do has a built in autosave feature and all edits and deletions are retained in the database so no content is ever permanently deleted. Previous versions can be reinstated as needed.
Print to PDF
Way We Do gives you the option to view and save single PDF documents, as well as compile a number of policies and procedures into a single PDF document. Once converted to PDF, you can print individual procedures, or keep a hard copy of your entire manual.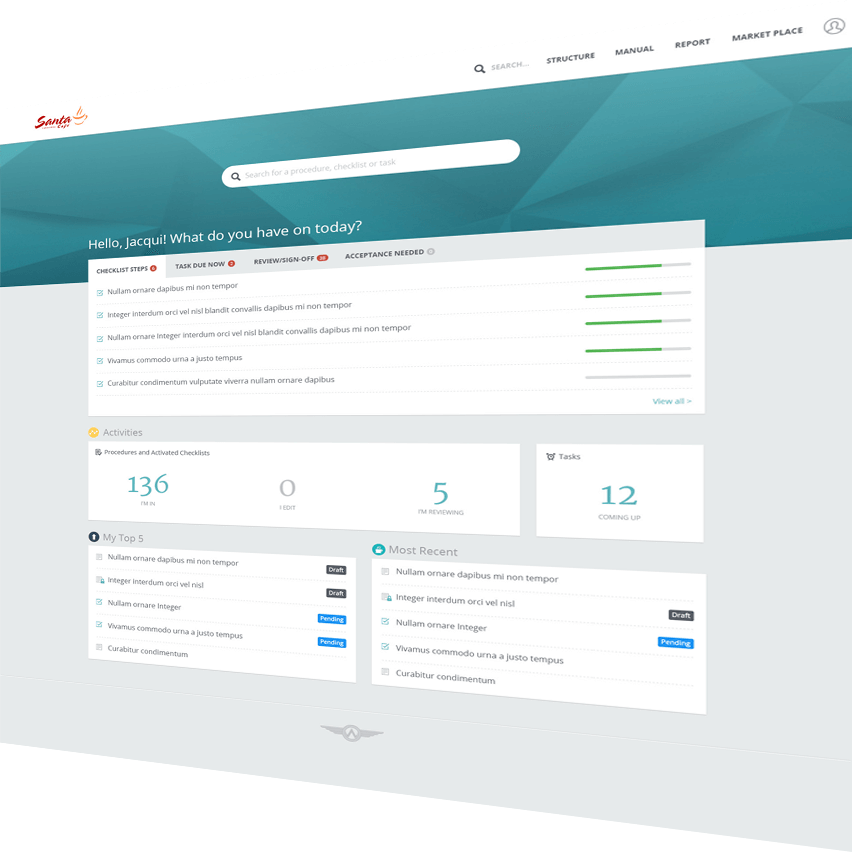 Edit Toolbar

The editing screen contains plenty of familiar, easy to use editing tools that editors can use to format content in the way that best fits the organization.

Criteria

Make your policies and procedures part of the daily workflow by adding criteria such as role responsible, tasks, acceptance, labels, editor revision review dates, and privacy restriction.

Pending Review

Seek feedback from other editors and managers using the Pending Review Status. Editors that are invited to review can leave comments on the procedure to request changes, ask questions, or give suggestions. Once editing is complete, invited reviewers can signal acceptance with the click of a button.
"One of the dirty little secrets of food, beverage and hospitality is people just want consistency, and if you don't have systems and processes, then you can't give your customers a consistent experience."

Amanda Scott, Director, Farm House + Milk Cafes

"Our business has become a lot better since we used it. Any business, from small to large enterprise level corporations would benefit using Way We Do."

Tim Caruana, Project Manager, Web Ninja

"I'm working with Way We Do daily and the more I use it, the more I appreciate the thought and effort you put into it."

Tim Deshler, Director, Deshler's Quality Collision Repairs

"Way We Do has helped us to keep our franchise manual always up to date and available to technicians from a central location."

Mark Stachnik, Franchisor, Drymaster Carpet Cleaning