Activated Checklists
Direct and monitor the workflow of repeatable "step by step" processes with recurring Activated Checklists from Way We Do.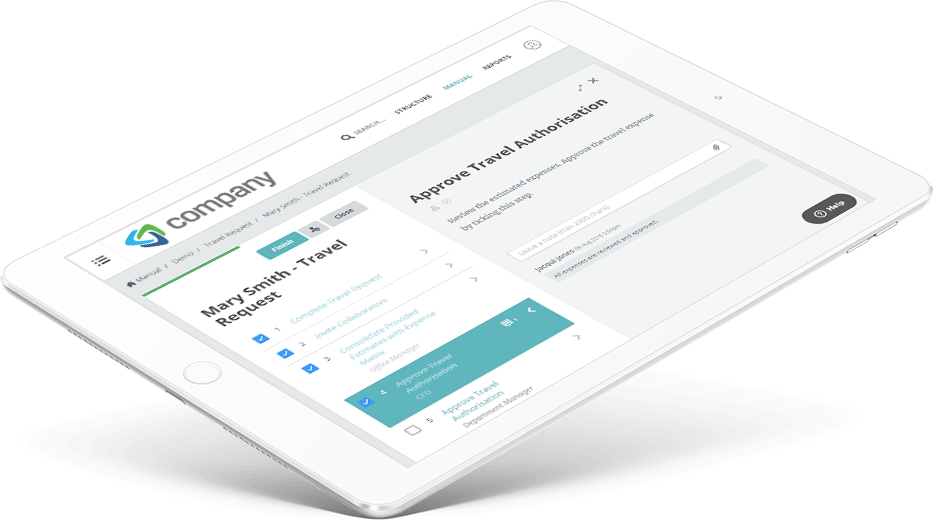 3 Reasons to Love Activated Checklists
Systemize Repeatable Tasks
Create predictable outcomes by systemizing recurring tasks so they are done the same way each time, no matter who is doing the work.
Make it Visual, Make it Interesting
Activated Checklists simplify complicated tasks by providing a visual map of what needs to be done and how to do it.
Monitor Progress Onsite & Remotely
Monitor progress as the checklist is being done, and print full reports for your records after work is completed.
Activate Your Team
Activated Checklists are a game changer when it comes to directing team workflow and monitoring progress.
Clear Process Outline
The checklist template makes it easy to outline processes by breaking large tasks into smaller steps. Steps are independent of each other and can be assigned criteria such as role responsible, dependencies, and optional completion. Editors can write new work instructions or reuse existing procedures within the steps.
Multi-Use Checklists
Run multiple instances of a checklist and give each one a unique activity title. Instances can be run simultaneously or concurrently, depending on the needs of the organization.
Supervisor Sign-Off
Checklists feature the option to assign a Supervisor Sign-off step for quality assurance purposes to verify work was completed accurately and completely.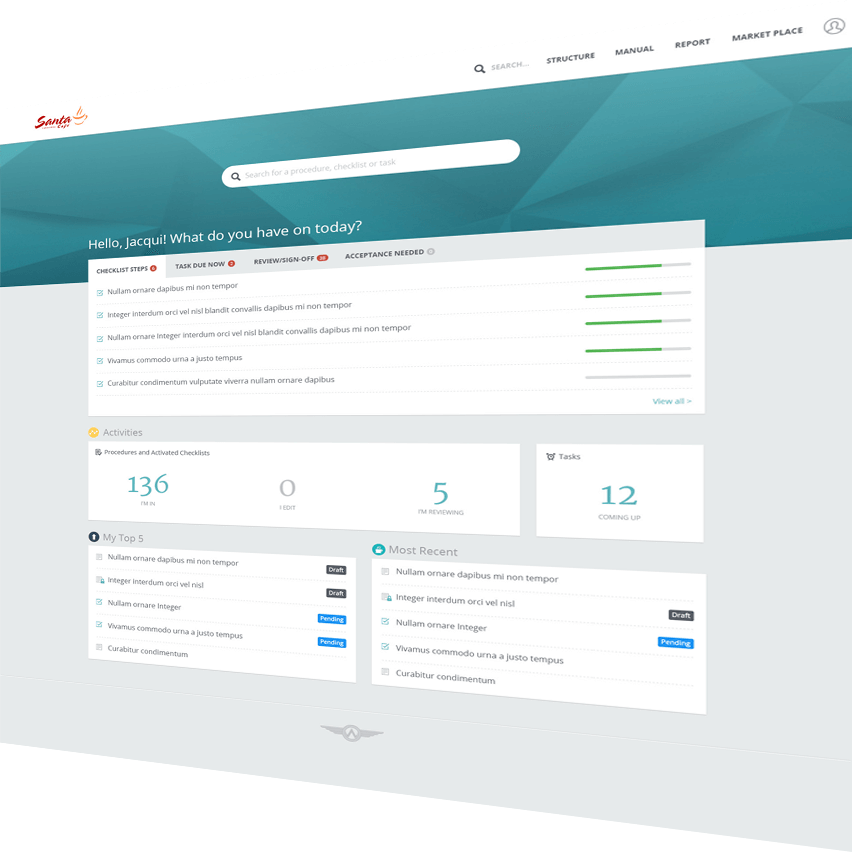 Add Collaborators

Add Collaborators to include multiple people in the same checklist instance. Steps can be assigned to specific Roles so that they can only be completed by the people allocated to those roles. Unassigned steps can be completed by any team member.

In-Line Commenting

Users have the ability to leave comments within each step of the checklist, including text, images, and attached files. The organized commenting structure makes it easy to report progress, ask questions, and collaborate on tasks.

Daily Summary

A daily summary email is sent to the assigned user and all collaborators to view the status of the checklist instance, including which steps have been completed and any comments that have been added. The user is also able to view the checklist instances they are involved with on the Dashboard.

Date & Time Stamping

Each time a step is checked off, or comments, photos, and files are added, the checklist instance records the name of the person who performed the action, along with a time and date stamp.

Detailed Reporting

Checklist Instance reports extract all the data collected while the checklist is active, including the total duration time of the instance, and data can be exported to a CSV file. Management can also view the checklist instances that are running, and visually see their progress, including whether it's pending supervisor review, or if the instance has been completed or abandoned.
"One of the dirty little secrets of food, beverage and hospitality is people just want consistency, and if you don't have systems and processes, then you can't give your customers a consistent experience."

Amanda Scott, Director, Farm House + Milk Cafes

"Our business has become a lot better since we used it. Any business, from small to large enterprise level corporations would benefit using Way We Do."

Tim Caruana, Project Manager, Web Ninja

"I'm working with Way We Do daily and the more I use it, the more I appreciate the thought and effort you put into it."

Tim Deshler, Director, Deshler's Quality Collision Repairs

"Way We Do has helped us to keep our franchise manual always up to date and available to technicians from a central location."

Mark Stachnik, Franchisor, Drymaster Carpet Cleaning