Employee Onboarding Software
Create the Ultimate Employee
Onboarding Experience

Equip every newcomer with the knowledge, resources,
and support they need to excel from day one. With
Way We Do, you're not just onboarding employees —
you're building ambassadors for your brand's future.

No credit card required
Rapidly build an amazing employee onboarding experience your new hires will love
See how we make it easier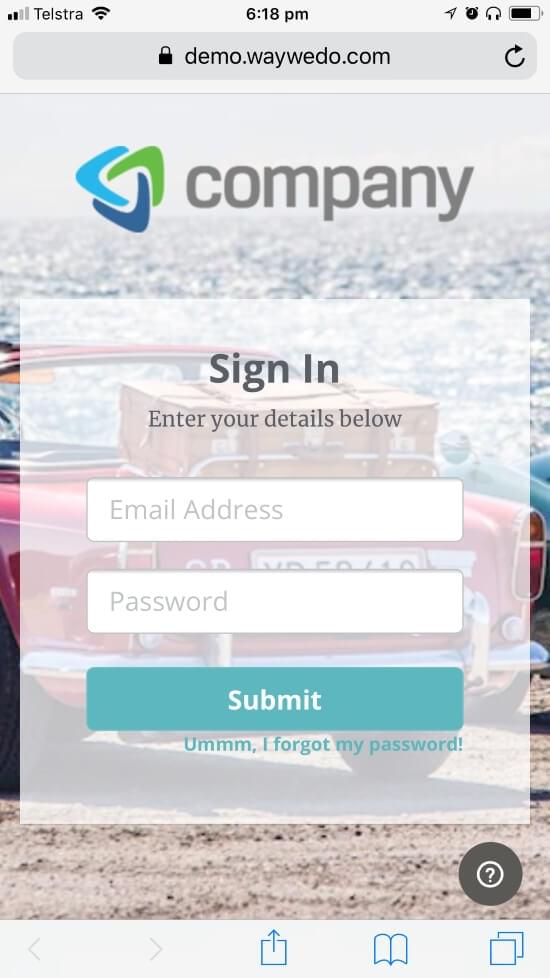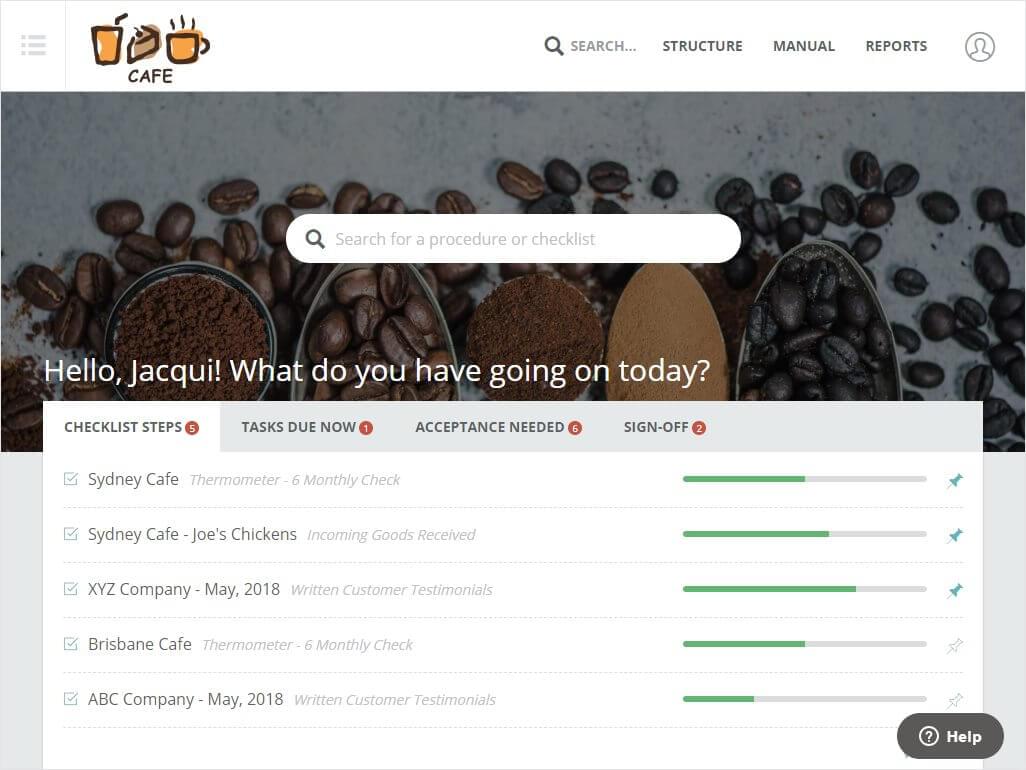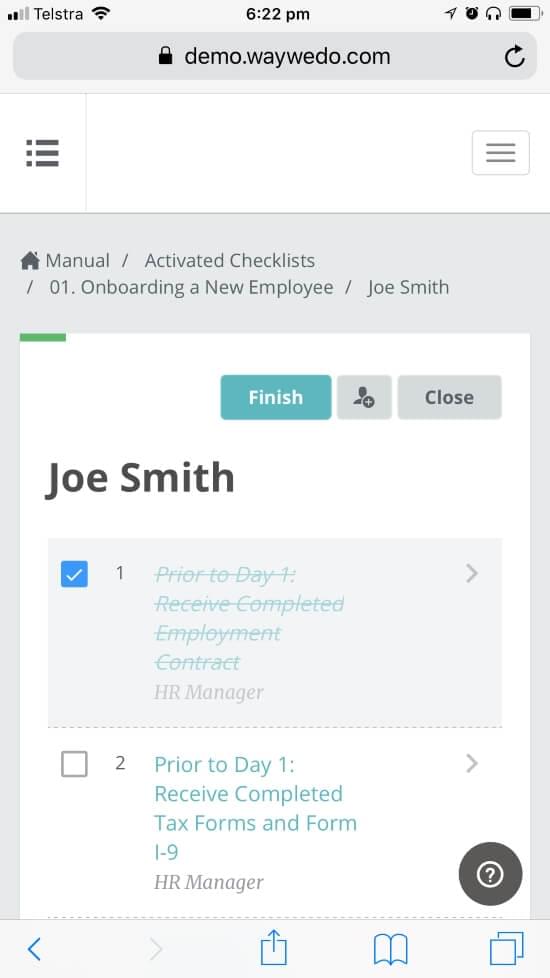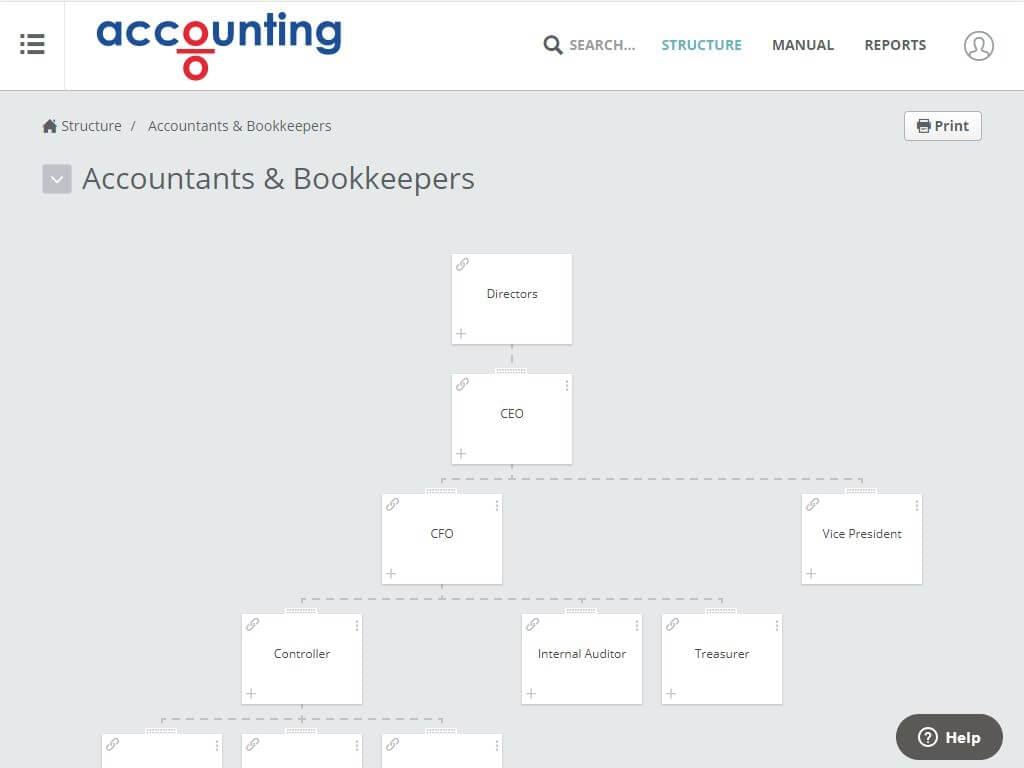 Use Way We Do for
processes
Create employee onboarding
checklists & processes now
Start your free trial today
No credit card required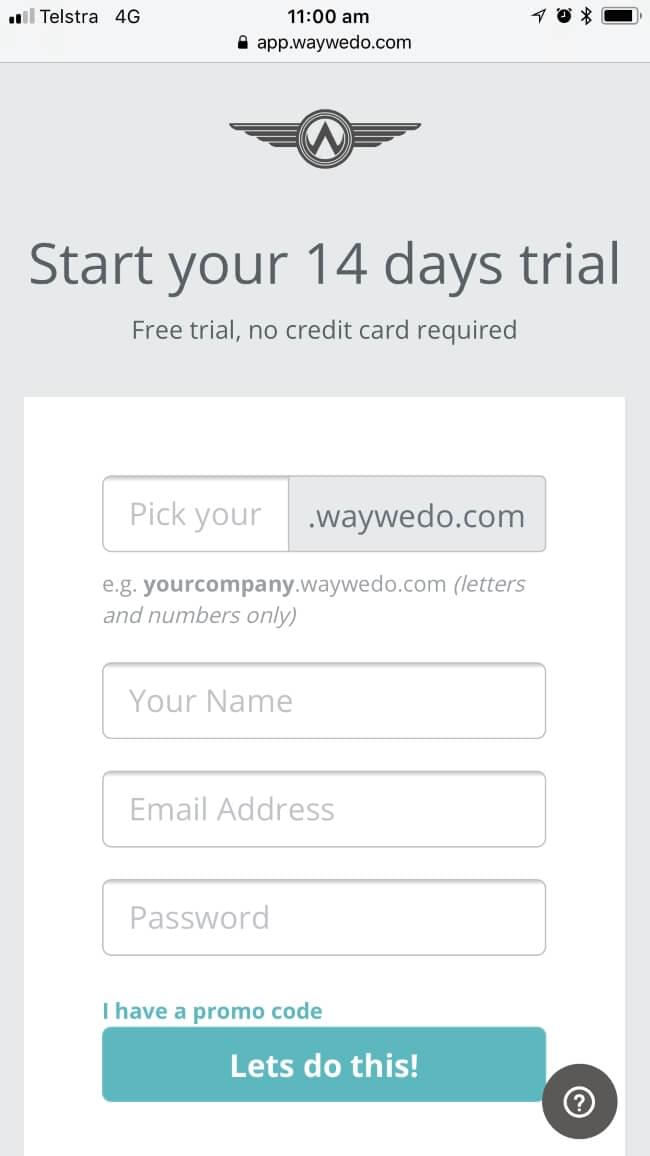 Retain Top Talent with Onboarding that Resonates!
Craft onboarding journeys that resonate with your new team member.
From intricate new employee training modules to impactful manager assimilation exercises, the Way We Do platform covers all the angles. Equip your teams with invaluable employee resources and stay aligned with 30-60-90-day check-ins.
Let our meeting passport guide your newcomers through pivotal interactions with key insiders. Enhance skills with hands-on training, assessments, and enriching case-based discussions with supervisors.
And for the cherry on top?
Real-time onboarding status visibility, ensuring both employees and management are always in the loop. Dive deeper with Way We Do and watch as these tailored experiences drive unparalleled employee retention and commitment.
The moment your New Employee Onboarding Activated Checklists are tailored to your enterprise's needs, you're ready to welcome new talent aboard. With just an invite, your new team members step into a world of structured engagement — they'll receive a clear email prompt, ushering them to their personalized onboarding checklist awaiting on their dashboard.
As they embark on their journey, each step of the checklist not only paves their path but also empowers them to track their triumphant progress. It's onboarding with a sense of accomplishment, where milestones met are milestones celebrated.
Collaboration takes center stage as multiple team members join forces in Activated Checklists, making experiences like the meeting passport not just a task, but a shared adventure. New hires will revel in rich multimedia learning — videos, slideshows, podcasts, and vital documents are just a click away, ensuring no beat of your company's heart is missed.
With embedded forms to capture essential data and the ability to readily read and accept policies and procedures, the fabric of your organization's culture is woven seamlessly into their learning tapestry.
Way We Do's intuitive onboarding empowers new members to feel fully supported — cultivating a sense of belonging from the outset. It's more than just onboarding; it's a journey to becoming an integral part of your team, feeling valued and prepared to contribute from day one.
Way We Do equips managers with a suite of insightful reporting tools, crafted for clarity and oversight of the onboarding landscape. With our Activated Checklist Instance search capability, leaders gain panoramic visibility of multiple onboarding streams, capturing the pulse of progress in real-time. The Checklist Matrix report transforms the tracking of training and onboarding into a visual feast, showcasing completion percentages at a glance — turning data into actionable intelligence.
But we don't stop there. The Acceptance Matrix report paints a vivid picture of compliance and acknowledgment, letting you easily confirm who has read and accepted vital policies and procedures. Dive deeper with the Checklist Instance Report for granular detail on each new hire's onboarding voyage, ensuring no milestone is left unchecked.
For a precise historical perspective, our Acceptance Report stands ready, offering managers a window into the exact versions of policies and procedures their team members have agreed to, ensuring accountability and consistency across the board. Empower your leadership with the power of informed decision-making, all within the intuitive Way We Do ecosystem.
Thousands of users love Way We Do
See how our customers are transforming their businesses and organizations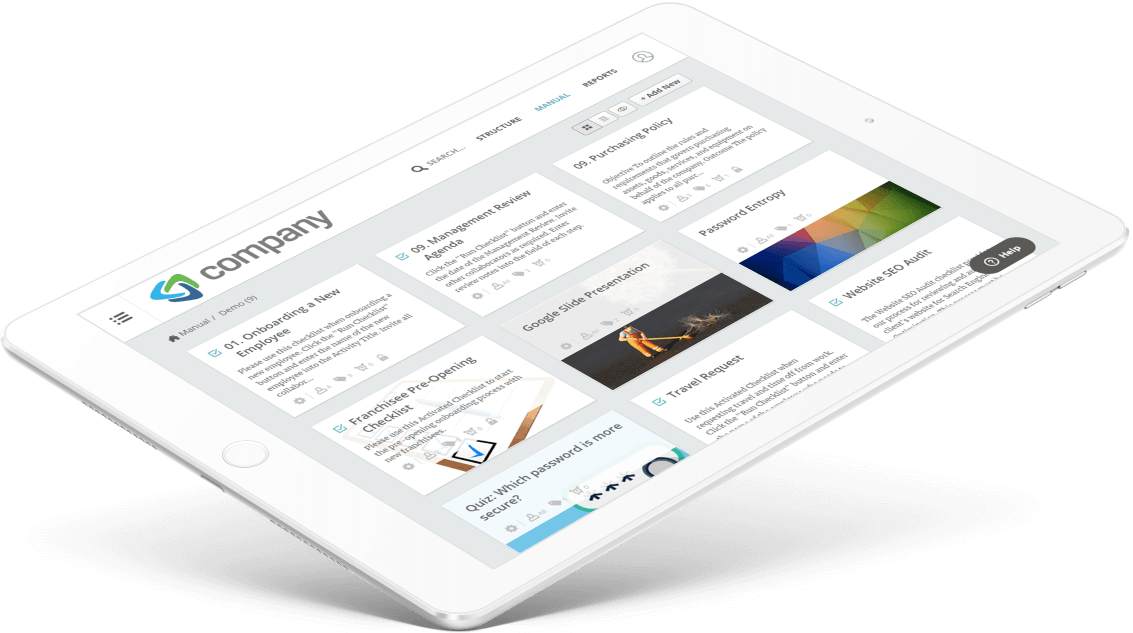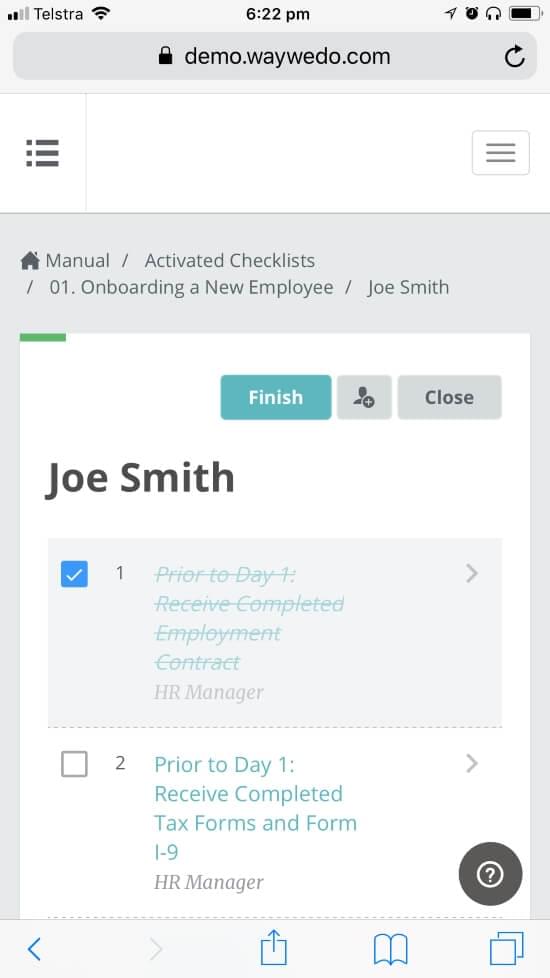 From Day One to Done:
Way We Do's Onboarding Excellence!
Easy to Create Interactive Onboarding Journeys - Use AI to generate content faster!

Dive into tailored onboarding excellence with Way We Do. Craft unique, interactive journeys for every role, sparking engagement from the first click. Our platform lets you pepper in hands-on tasks, foster collaborative moments with team members, and give you the bird's-eye view with real-time tracking. And here's the icing on the cake - leverage Way We Do's AI prowess to swiftly generate onboarding content that resonates. Shape the perfect start for your stars, effortlessly with Way We Do.

Customizable Templates & SOP Management

Choose from our rich array of customizable templates or grab ready-to-use masterpieces from our Marketplace. Effortlessly craft and manage standard operating procedures and policies with our intuitive tools. Centralize your operational brilliance, all under one digital roof. With Way We Do, simplicity meets sophistication, every step of the way!

Integration with HRIS and 6,000 web apps

Unlock Seamless Synchronization with Way We Do. Our platform brilliantly integrates with over 6,000 web apps, including leading HRIS systems. The magic begins the moment a new star joins your team: with a swift notification from your HRIS, Way We Do springs into action, auto-enrolling your new hire and igniting a flawless onboarding journey. Experience the future of integrated onboarding, only with Way We Do!
More features